This article is intended for Teachers
'Block Rules Only Mode' (BROM) is a Classwize configuration that allows you to only block websites and applications inside Classwize.
If your school has enabled Block Rules Only Mode, you will only see the Blocked option when creating rules or turn on/turn off options when looking at the rules list. The process of adding and validating class rules is the same for Block Rules only mode and normal mode.
Tip
If you need to allow access to a site or category, please contact your school's IT Support staff.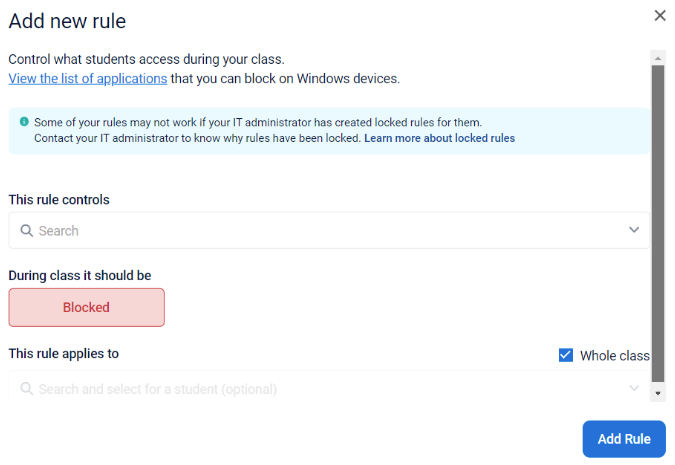 Fig. 1: Rules settings in Classwize when Block Rules Only is enabled.
Class Tools in Block Rule Only Mode
Some Class Tools will be unusable when Block Rule Only Mode is turned on because these tools allow access to certain websites or applications. You can find more information about each class tool in our Introduction to Class Tools help guide.
| | |
| --- | --- |
| Usable Class Tools | Unusable Class Tools |
| Announcement | Bypass code |
| Focus | Reward |
| Modify students | |
| Open site | |
| Pause internet | |