This guide is intended for teachers.
Classwize Help gives you access to help articles and feature guides without leaving Classwize.
Accessing Help articles
To access Help articles within Classwize, just select Help on the Classwize menu as shown below. Help is available on the My Classes dashboard, as well as the My classroom page.

The Help panel will appear on the right side of the screen. To find help articles, enter your query in the search bar, then press Enter on your keyboard.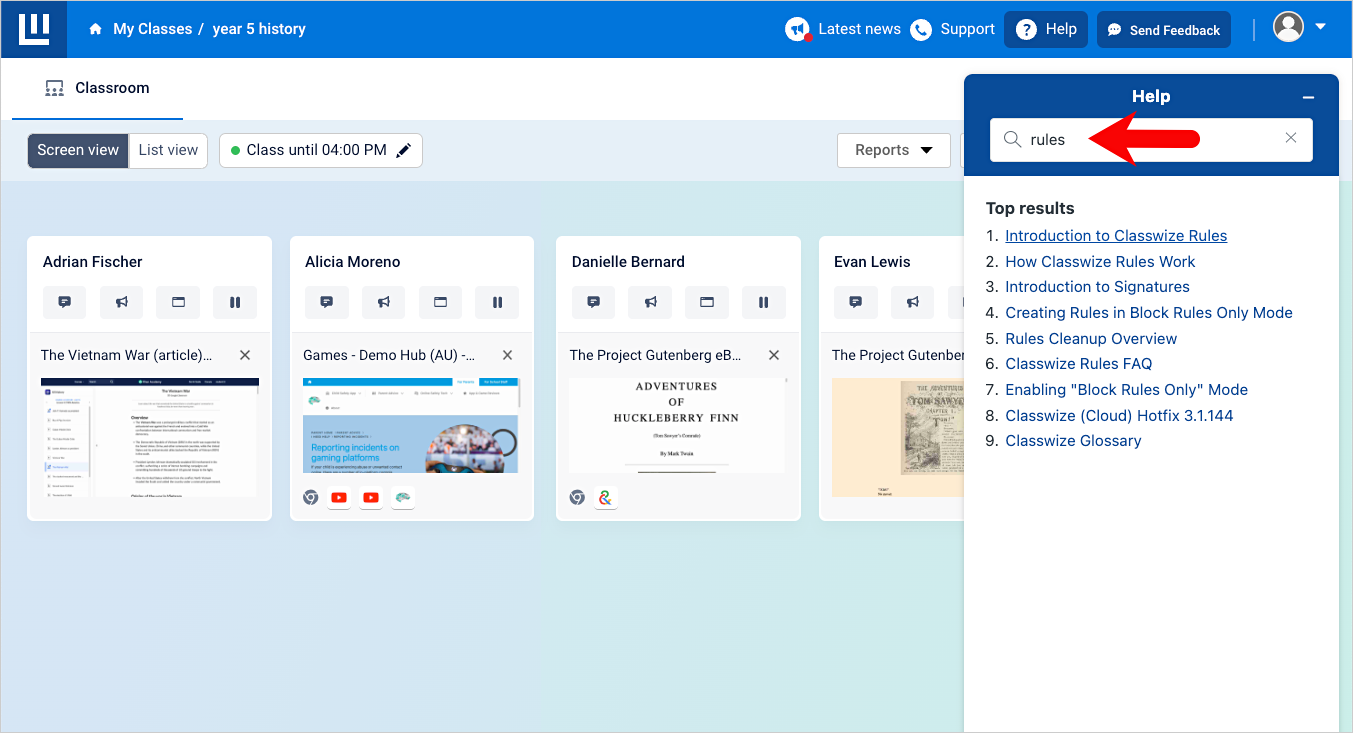 Navigating Classwize Help
Classwize Help has two main sections:
Content Panel: The Content Panel initially shows top search results for your search keyword(s). Selecting a title shows the article in full on the panel.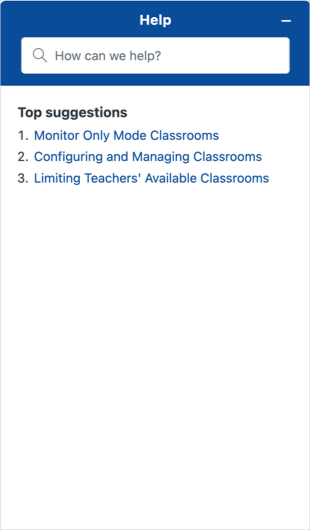 Search Bar: You can search for help articles without leaving Classwize. Simply type in keywords in the search bar and press Enter on the keyboard. Search results also include help articles from other Linewize knowledge bases, such as School Manager, Connect, and Community help centers.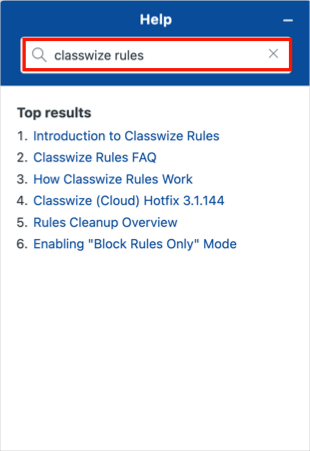 Viewing Help articles as web pages
Selecting the View original article icon on the upper-right corner of the panel displays the help article you're currently browsing as a full web page on Classwize Help Center.